Photography by Noel Woodford. Interview by Heather Hawke
The New York City – by way of South Africa – musician Sulene van der Walt decided to "reimagine" her Strange (Reimagined) EP in a direct response to the usual remixes artist's release.
In our 17th issue, released last June, Sulene spoke out about immigrating to the US to focus on her passion for music and the bonus track on the EP "Something New" centers around that topic. She graduated from Berklee in 2013 with a film-scoring degree and has since only been legally allowed to work jobs solely related to music to keep her visa. She's teaches lessons, tours as a touring band member, composes, and plays guitar on other musician's albums. Although it's undeniable that nothing compares to the feeling of creating and releasing your own music.
Strange (Reimagined) was released on December 8 and you can listen to it here: https://soundcloud.com/sulene
I want to start from the beginning. What was your childhood like growing up in South Africa? Was creativity a part of your childhood? Did you have a supportive creative community while there?
Growing up in South Africa was full of excitement and nature and meaningful life experiences. Being in Cape Town, South Africa in general, I feel there's quite a lot of emphasis on being outdoors, because honestly, it's probably one of the most beautiful places in the world. So for a long time I was going to the beach, surfing, skating, biking, hiking, horse-riding, going to safaris, and being creative. My friends and I (we're all still close friends) used to make jewelry and learn to knit, and we used to write songs on our pianos (most kids had some form of a crappy, out of tune upright piano in their houses… to our parents' dismay). I wrote my first "album" when I was out 12 years old. It was a co-write with all my friends, it was called Coconut Island, and it was very, very silly. There was also a political song on it about the then-president of Zimbabwe, Mugabe. Who actually was removed from office about two weeks ago. But as I became a teenager, I became more introverted and opted to stay in more, which weirded out my parents and friends. I got really obsessed with playing guitar when I was fourteen years old and would sit in my room for hours and hours learning guitar solos. Eventually that turned into writing music. I was really happy in a different way when that started.
What was your formal / not formal music education like growing up?
My mom's a classical pianist, so I grew up with the piano in my house just being another toy I could play. Music education started early for me, from my mother. She'd teach me how to play songs, how to read music, and get me to sing Elton John songs. Then I became a teenager and I got angsty and she had to get me a formal music teacher. I took piano, guitar, drum, and vocal lessons. In South Africa you're required to do formal music exams on your instrument, so I took all those "tests," which is such a funny idea to me now. I think it taught me discipline and gave me a great foundation as a musician though. I also ended up going to Berklee College of Music in Boston, so I'm 100% a music nerd and love the theory behind it all.
When did you start writing songs? Do you remember the first song / piece of music you wrote?
I started writing songs when I was about ten years old maybe. One of my first proper songs I remember writing was when I was fourteen and it was a song that was about how I was mad at my step dad. It was very pop-punk. I was grounded at the time for sneaking out or something, I was rebelling a lot. From since I can remember, I played a lot of piano, and I also wrote a lot of poetry. I think it was just a matter of time before the two collided and some very angsty teenagery songs came out. I auditioned for a singer-songwriter showcase in Cape Town when was I fifteen years old and got in. I was the youngest person to be a part of this weekly showcase called "Like Honey." I was terrified every night I had to perform. Like horribly nauseous and freaked out. Eventually I asked my best friend to accompany me on piano and backing vocals, and then I found more comfort and started to get used to the whole performing thing.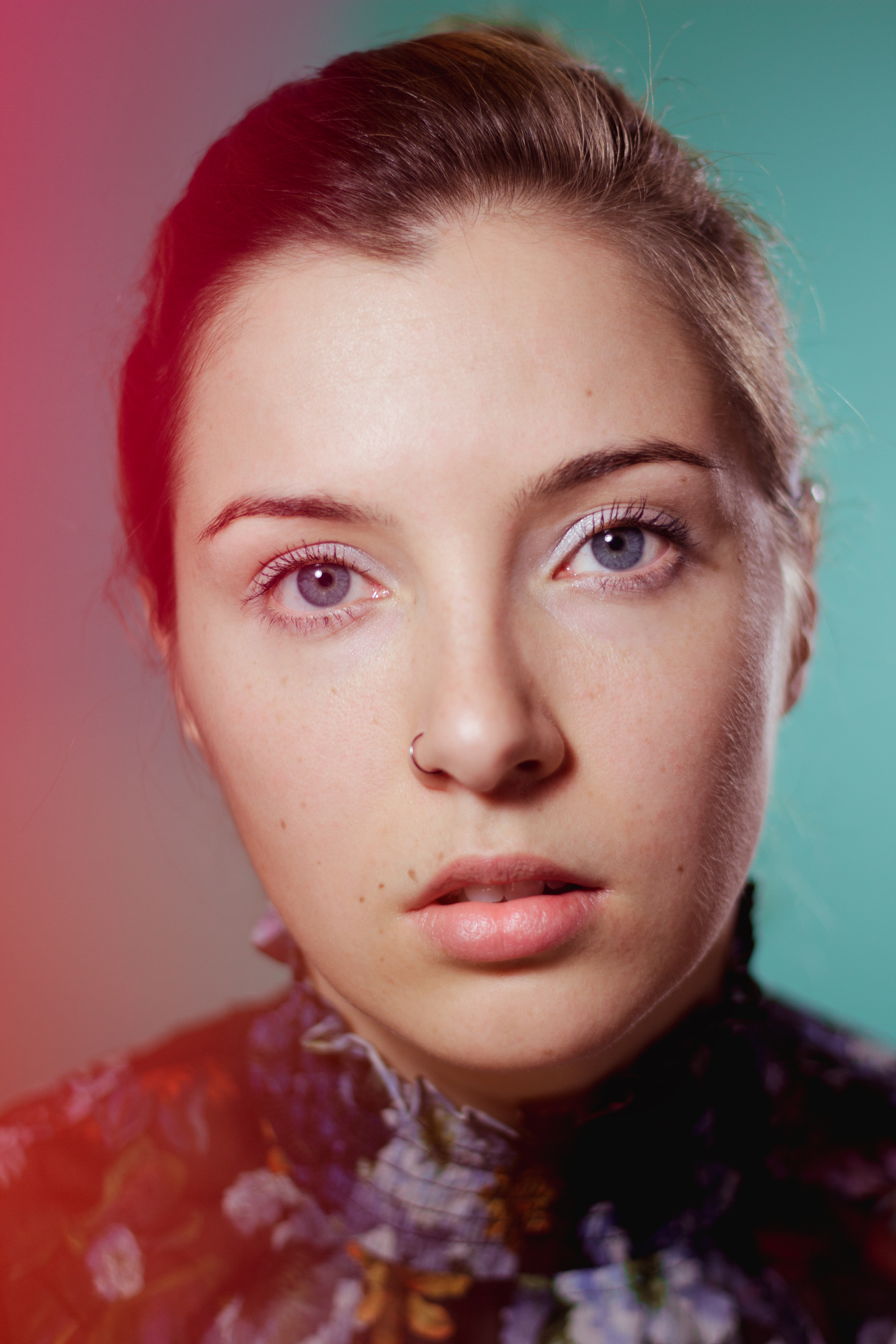 Does it feel like writing music is something you've always had to do or is this something that you discovered along the way at some point?
It's something I've always had to do. I kind of touched on this before, but when I was about thirteen years old I really changed a lot as a person. I became very introverted and hyper-creative. Some days I would wake up and be obsessed with a new art. I'd make my mom drive me to the art store so I could pick out a sketch pad and pencils and I'd sit for days at a time and draw people and things. This happening to me with painting, with sewing, with new instruments… I think I get bored easily. I wanted to see or hear an idea in my head come to life in front of me — it always and still does, feel very empowering. It kind of reinforces that I'm alive and that life has meaning. You can probably see where I'm going with this but, when I'm unable to create, because of work or stress or life in general, I get quite sad, maybe depressed. The idea of a life of monotony, without creativity, is terrifying to me. Yes, writing music is something I've always had to do and I know I'll always need to do it. I honestly can't imagine my life without it, I don't want to.
What was your favorite part about the writing / album creation process of this new EP? 
My favorite part of creating the Reimagined EP was that I was delving into this whole world on my own. In the past I've always worked with producers and had a lot of other voices chime in about how they wanted something to sound. This time around, it was just me and my instruments and my own ideas. I loved sitting alone for hours and hours each day just messing around with instruments and sounds. It was very comforting to me. It really reminded me of when I was a kid and I had the luxury of just staying in my room after school every day and writing and learning things. I think from here on out I want to make time in each album cycle to do something like this, because it really put me back in touch with the roots of creativity for me.
What led you to decide to do a "Reimagined" EP instead of a remixes EP?
When the conversation had started between me and the label I work with, Sleep Well Records, about getting remixes made, I just wasn't excited about the idea. Nothing against remixes, but I just kind of thought 'hold on, I think I can come up with something different to do.' I'd also been trying to find a way to bring my composing side of writing into my artist project. It then hit me that this was the perfect opportunity to show both sides – my songwriting and my composing style. I'm at a stage in my life where I don't really give as many fucks as I used to. I used to get all worried about what people thought about me and it just made the walls close in on me until I felt like I was nothing except a musician who was always told what to do, hardly in control of my own sounds. I need to rebel against things, especially things I find boring. I find trends boring. At this stage I want to follow things that excite me. The idea of "reimagining" my own record was super exciting to me, it made my heart sing. So I did it. This is the way I always want to approach making music.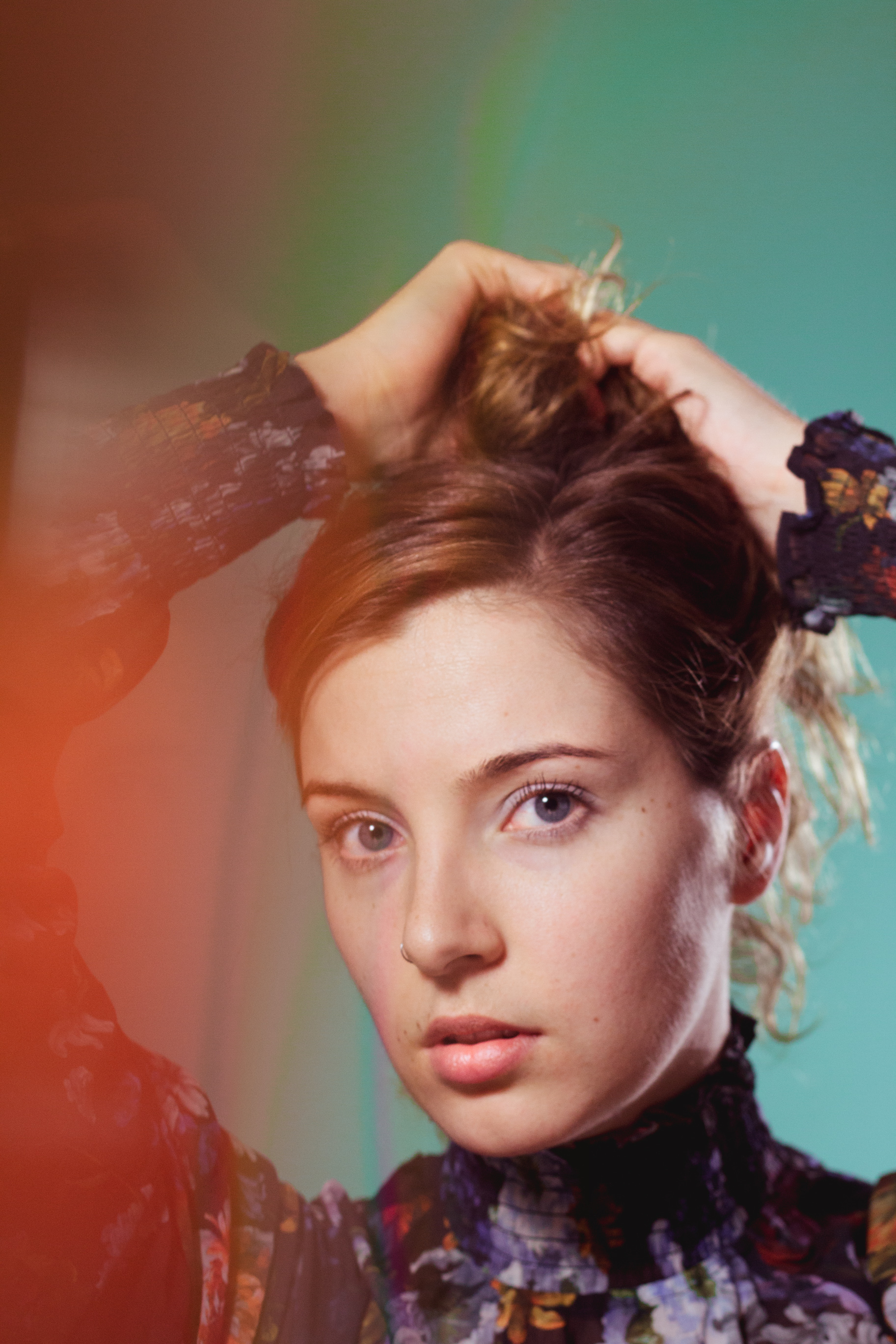 What's the biggest hardship that's helped inspire your writing? 
This is a great question. I had a difficult childhood growing up. I know most people say this, because it's true of most people. I experienced a lot of heart-ache and abandonment, and starting over. I had a tumultuous family life for a long time. One result of this is that I chose to be independent and move away and follow the one thing that undoubtedly brings joy to my life – creating. But, I honestly believe that I had to have these trying experiences so that I could become more… human. So that I could relate to others, especially those who are in pain. You can hear it in someone's music when they've experienced some shit. You can hear it in their voice, their words. I think I have the ability to empathize with others. Songwriting is just a vessel for empathizing or telling a story for me. So I haven't given you an exact answer about a specific hardship. I'd say at the moment, the biggest one that's inspiring my writing is the feeling of being a foreigner. Being a bit of an outsider in your own home, and how the little comments or little reminders of how you're a foreigner make you feel.
What's the writing process like? Where do you pull the lyrics from? Where were you at physically, mentally when you wrote them? Was there an event or a specific timeframe where a large chunk of the lyricism came out?
For me, the writing process always starts with one clear concept. The concept can be a word or a sentence or a feeling. When I wrote The Strange EP, half the time I was on the road with Nate Ruess and the other half I was back in Brooklyn, post-tour, and feeling very reflective and lost and weird. So in a way, the EP was written while in motion, going through change. This is why I called it "nostalgia pop," because I had a lot of time to reminisce about the past. The lyrics are pulled from happy memories. The first song I wrote is called "What We Had" and that song is all about a band I was in in college. Every bit of imagery is from an event we went through together, it's my homage to that band and how much I miss it and the freedom. "Haunting" is about a past relationship, it's talking about the very idea of knowing you have to move on, but secretly wishing that person was still thinking about you and wanting you. It's about the role of ego in a break-up. "Easy" is also about a past relationship. "Strange" is about the first time I fell in love. So they're all kind of about the time I was in college… wow, I didn't even realize that. I guess I was kind of figuring out that mess of a time. Sometimes you get some clarity about things a couple years later, or understand why it all happened the way it did.
When you first start writing a piece of music, is writing something you enjoy doing?  
It's rare that when I start writing something that I feel pure enjoyment. Gonna get a little real here for a second, but I deal with a ton of self-doubt and not feeling good enough as a musician. So usually when I start writing I get a bit anxious, almost like I feel pressure to not write something that sucks. And that anxiety creates a block in my mind and can cause "writer's block." So this is something that I've actually been working through by creating entire records. Like, 'step it up, if you want to make a record then goddamn make the things and stop whining.' It's my own kind of tough-love situation, pushing myself to believe in my own voice and words. When I get past this thing… I don't know, ego, maybe… getting in the way, then it's smooth sailing. Then I start recording instruments and beats and I get lost in that world and then it's 2 am and half a song's done and I believe in the song. I love the moment when I see the record coming together. That moment when it goes from being a bunch of half-finished songs to an actual collection of music that makes up a whole. I reached that moment recently with my brand new record for next year. I know what's it's about, what it should sound like, what the art should look like. It's all a big of a vague idea but it's there nonetheless. For me, once I hit this place, then I know it's going to see the light of day, because that's what inspiration looks like to me. Sometimes I don't see it, and I throw those songs away.
What is your perspective on how you want to be represented throughout your band's visuals (press photos, music videos, album artwork)?
This is a great question. Honestly, I want it to be relatable. When I'm tackling the idea of how I want my music to be represented visually at this stage in my life, I find myself thinking about what I find appealing as a listener. I don't gravitate towards sexy, in-your-face, intimidating imagery. I don't enjoy feeling smaller by looking at album artwork, if that makes sense? Like I'm the nerd and they're too cool or sexy for me or something. I really want people to feel like I'm a real, approachable person… because I am. I just want the imagery to be sincere and artistic and match the texture of the music. I've worked with an awesome photographer, Ivan Clow, for the last two records. We went back and forth a couple times with ideas, and took some candid photos in Brooklyn before we ever worked together on the art for my music. He really understands me as a person, and that's so important to me. He knows I don't want to seem "larger than life," but rather down to earth. I'm exciting to push the imagery and artwork even more with the next release in 2018.